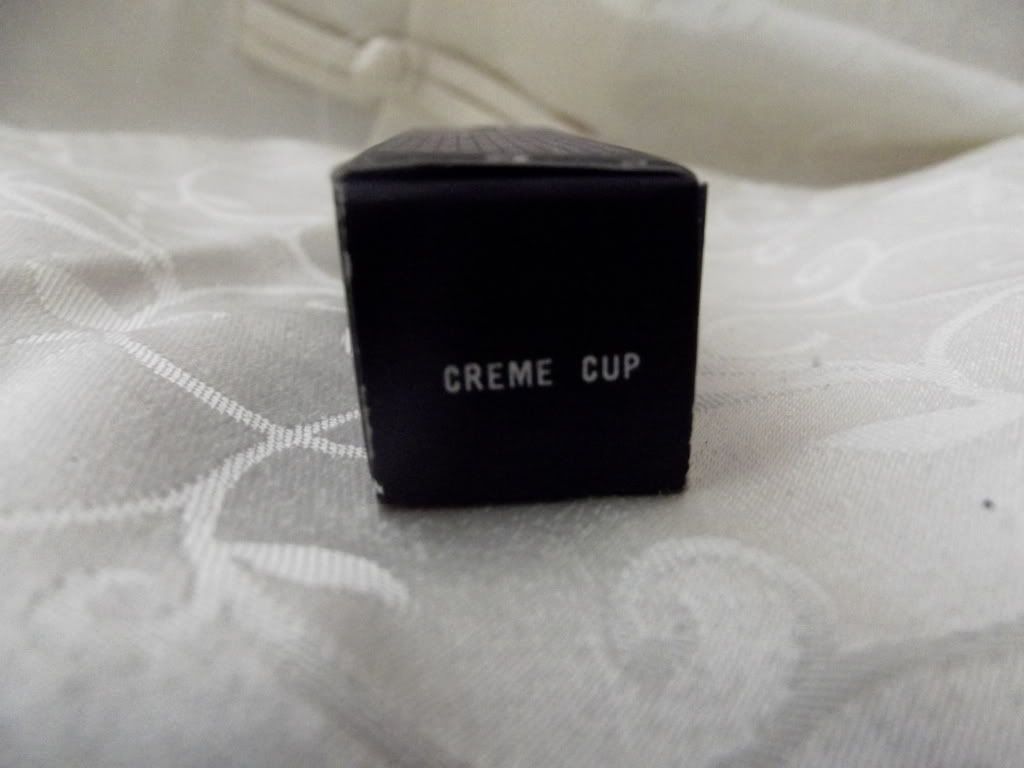 How are you all on this lovely Friday morning? Day 5 of my week of blogging (hopefully a month). In one of my recent posts I talked about getting new nude lipstick:
Kinda Sexy
which I love but I picked this one before that. I said before that I have a build up of posts I need to finish and this is one such occasion. My friend Michelle (she was featured in my
OOTD
I did a few days ago) loves nude lipsticks and from her talking about them I have been searching for some. I went to MAC with a list suggested by Michelle of colours to try and brought her along with me. This is the one that the girl in MAC recommended.
Creme Cup (Pinky Nude)


This is a gorgeous pinky nude colour. It has a cremescheen finish so it is slightly glossy and moisturising. It is a lovely colour for during the day as it adds a nice pop of colour without being too bright. Also I really like to wear this colour when I am doing a dramatic eye as it doesn't take away from the look and lets the eye's remain the main focus. I would recommend this for any lipstick collection as it is a colour that is very versatile. I has become a staple in most of my everyday make up looks.
Have any of you tried Creme Cup? Let me know what you think of it?
Any other classic nude you can recommend? I've been told to try Creme d'nude, Velvet Teddy and Honey Love. Which one would you recommend.
Leave a comment below.
Talk soon
Love Avril
Xx