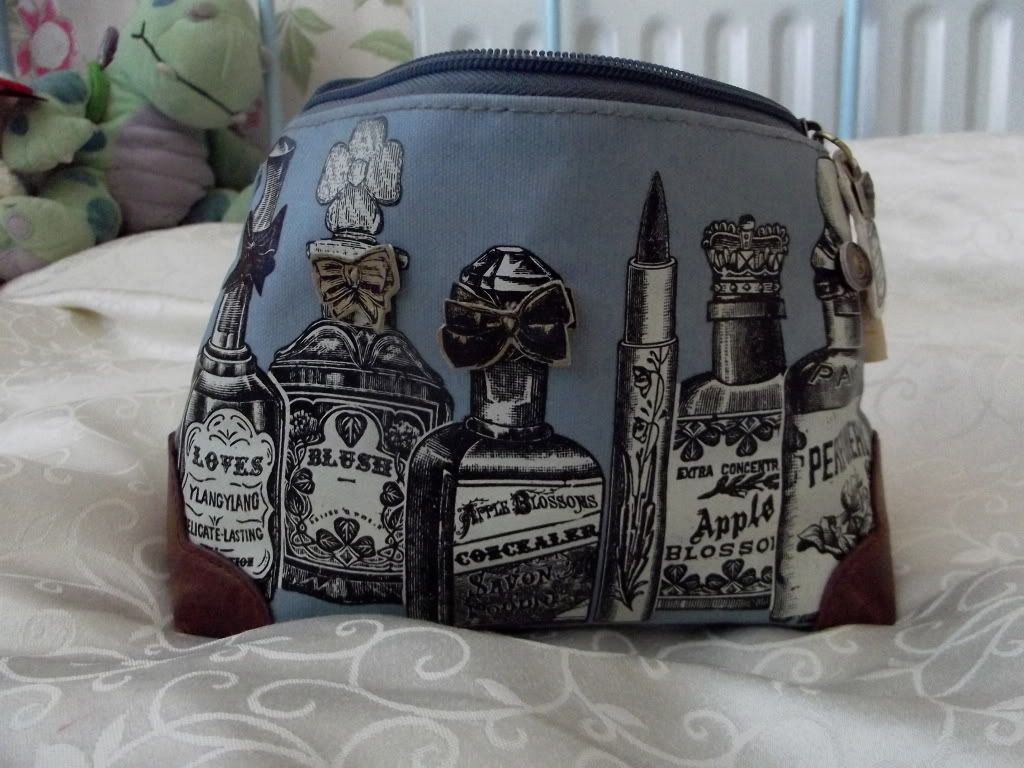 I'm really keeping up to date on my blogging everyday! We will see how long this keeps up! Hopefully I can keep it up for the rest of the month. Anyway this is a blog post I've been very excited to do since I started blogging, I didn't want to do it for a while as I kept changing what I carried around, but I have had the same stuff in my bag for a while and thought it was time to type this post up. Not everything I'm showing you is in my actual make yp bag but it is all beauty related products that I carry around. Here we go.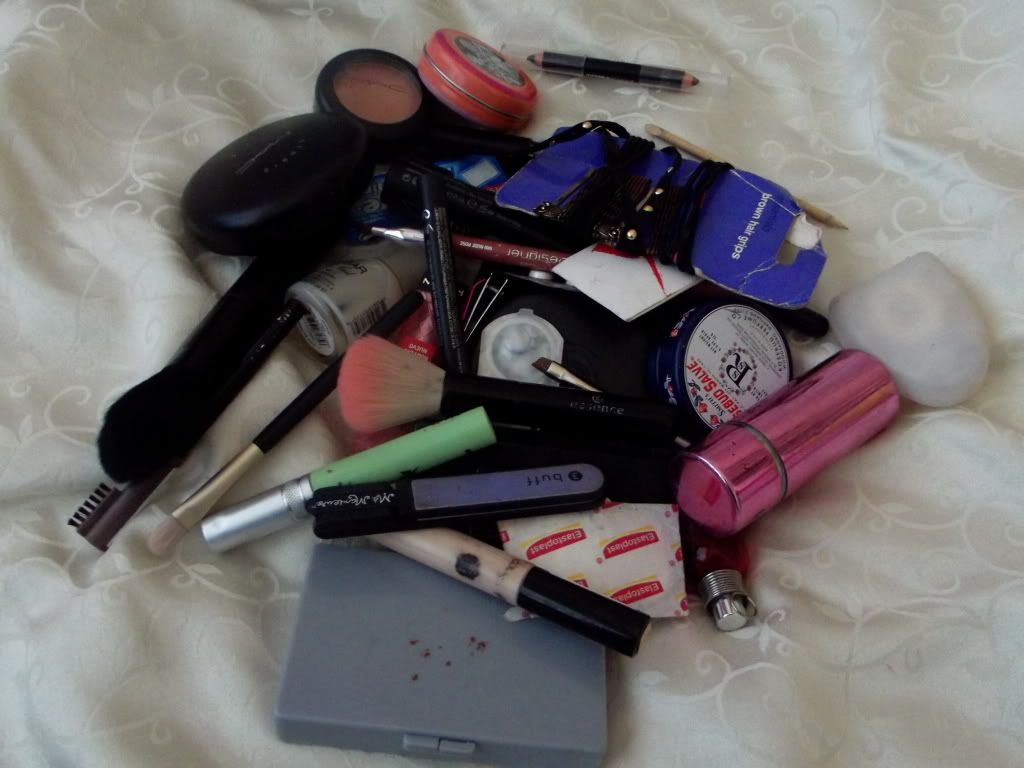 The pile of Beauty!!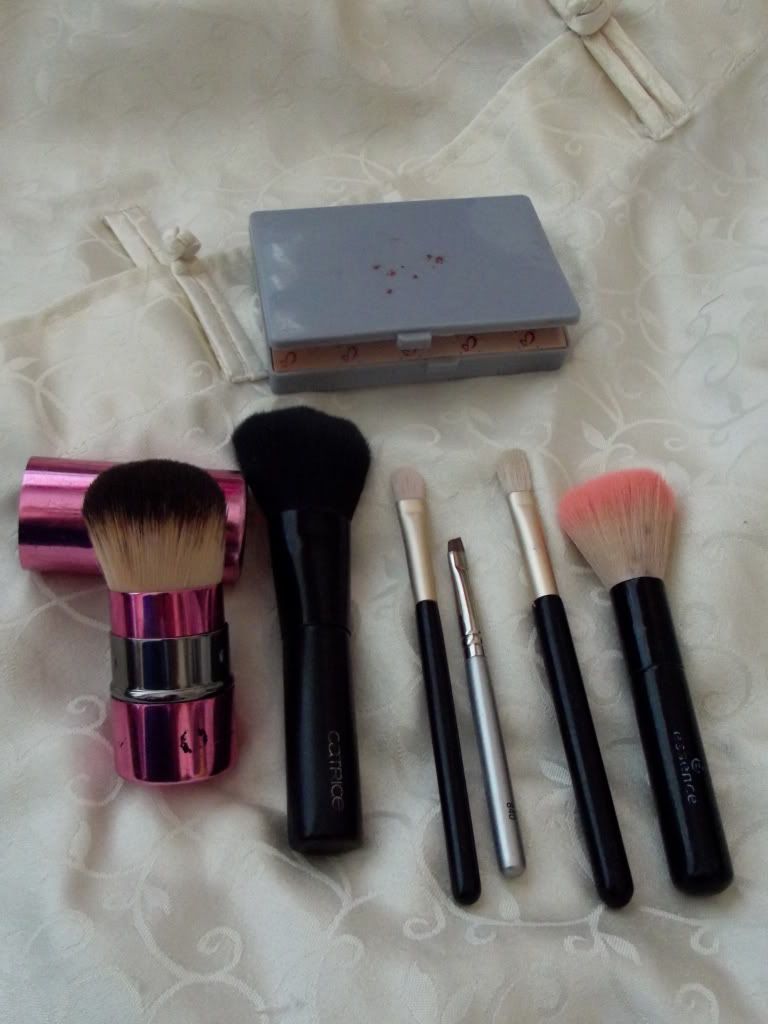 Some Tools:
Blotting Paper
Kabuki Brush
Small Powder Brush
Flat Eye Shadow Brush
Angled Eye Brow Brush
Fuffly Crease Brush
Blush Brush
The Giant Mascara - Catrice
Extreme Eyeliner Pen - Collection 2000
Brown & black Eyeliner - Victoria Jackson
Eye Bright - Benefit
Eye Brow Pencil in Hazel - Rimmel
Trio of Shadows (Cream, Chocolate Brown, Charcoal) - Inglot
Orgasm Blush - NARS
Lasting Perfection Concealer in Fair - Collection 2000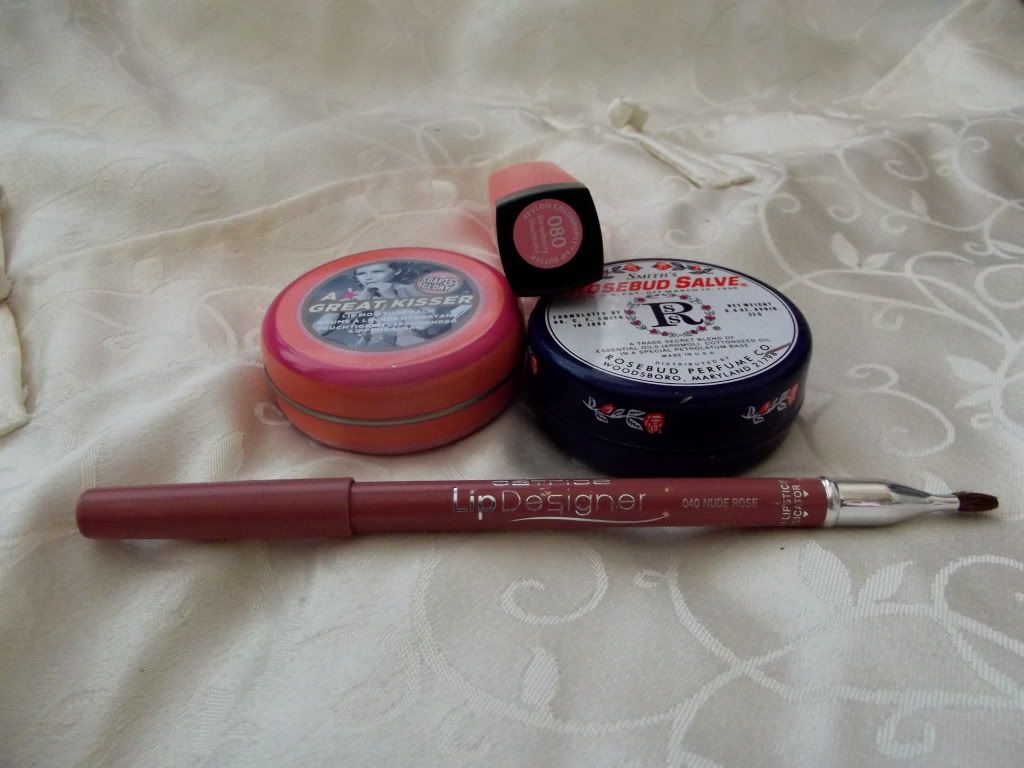 Colour Burst Lip Butter in Strawberry Shortcake - Revlon
Great Kisser Lip Balm in Juicy Peach - Soap & Glory
Rosebud Salve
Lip Designer Lip Liner in Nude Rose - Catrice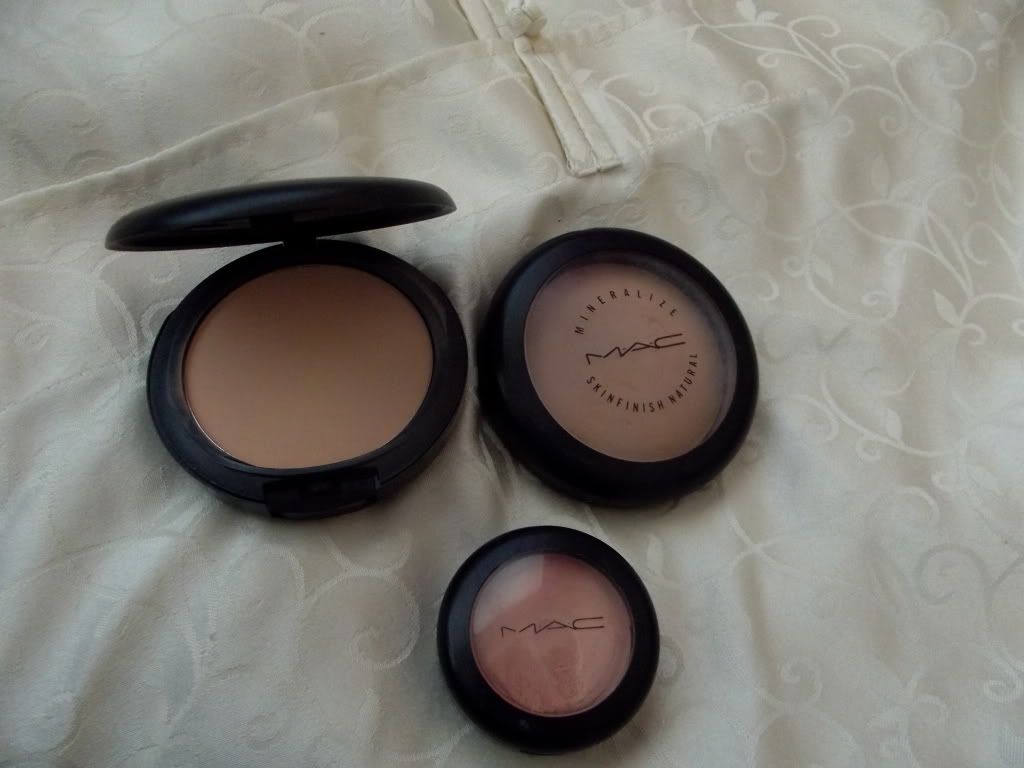 Studio Fix Powder in NW20 - MAC
Mineralize Skinfinish Natural in Medium - MAC
Creme Colour Base in Hush - MAC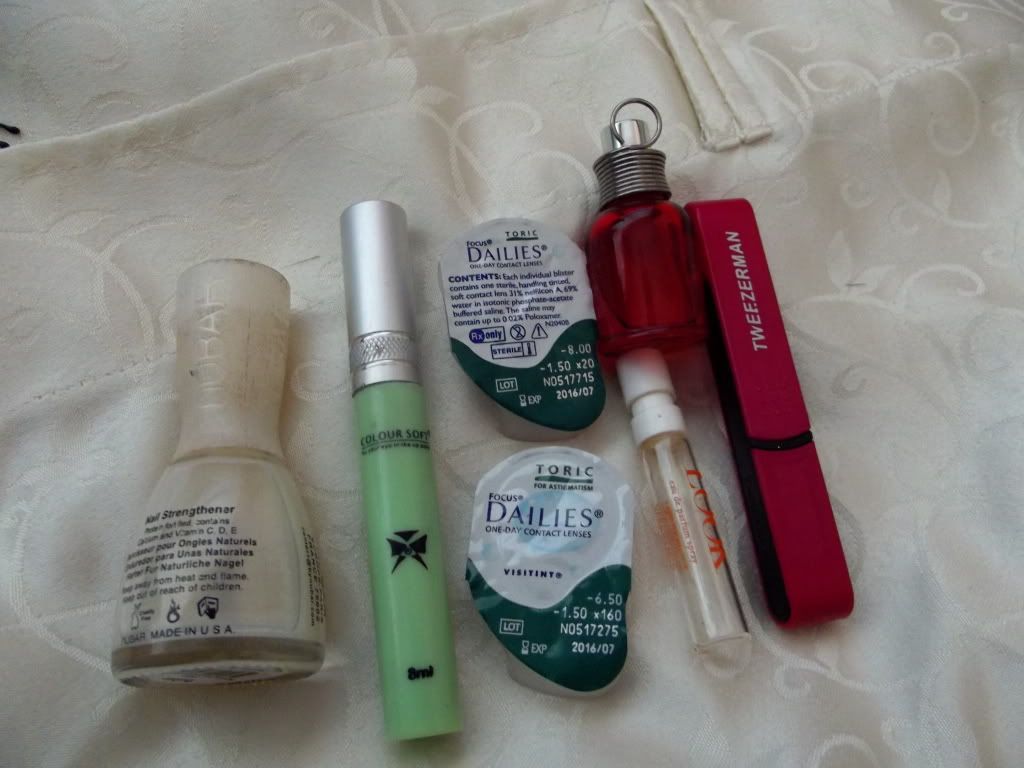 Clear Nail Varnish - NuBar
Eye Lash Glue - eBay
Spare Contacts
2 sample perfumes Tweezers
Hair Grips & Bobbins
Hair Band
Floss
Clippers
Compact Mirror
Nail File
So this is everything that I carry around most days, I know it seems like a ridiculous amount of stuff but I do use most of it on a daily biases. I love watching videos of what's in your make up bag or blog posts, so if any one has one please link it in the comment box and I will check it out!
Talk Soon
Avril
Xx