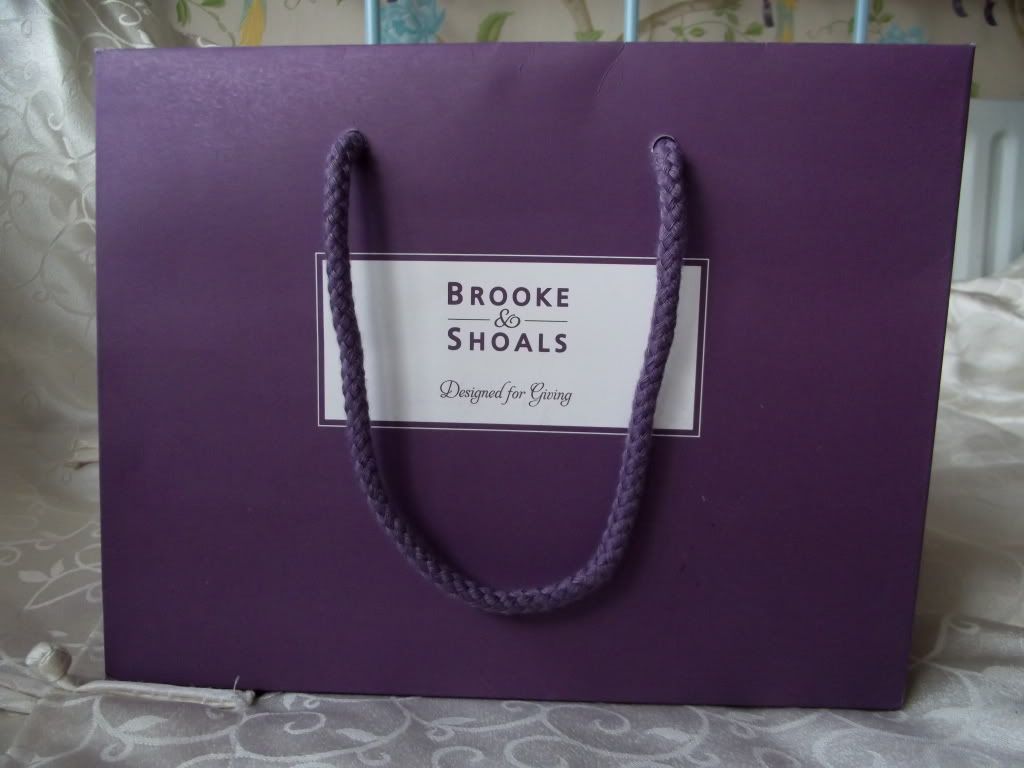 Day 9, in my 30 days of blogging! Who's impressed? This is a post about a new brand I have recently discovered called Brooke & Shoals. It is an Irish brand and they make some amazing products. My dad got a few bits through work and I'm going to do a quick review about them.
The lovely bag they came in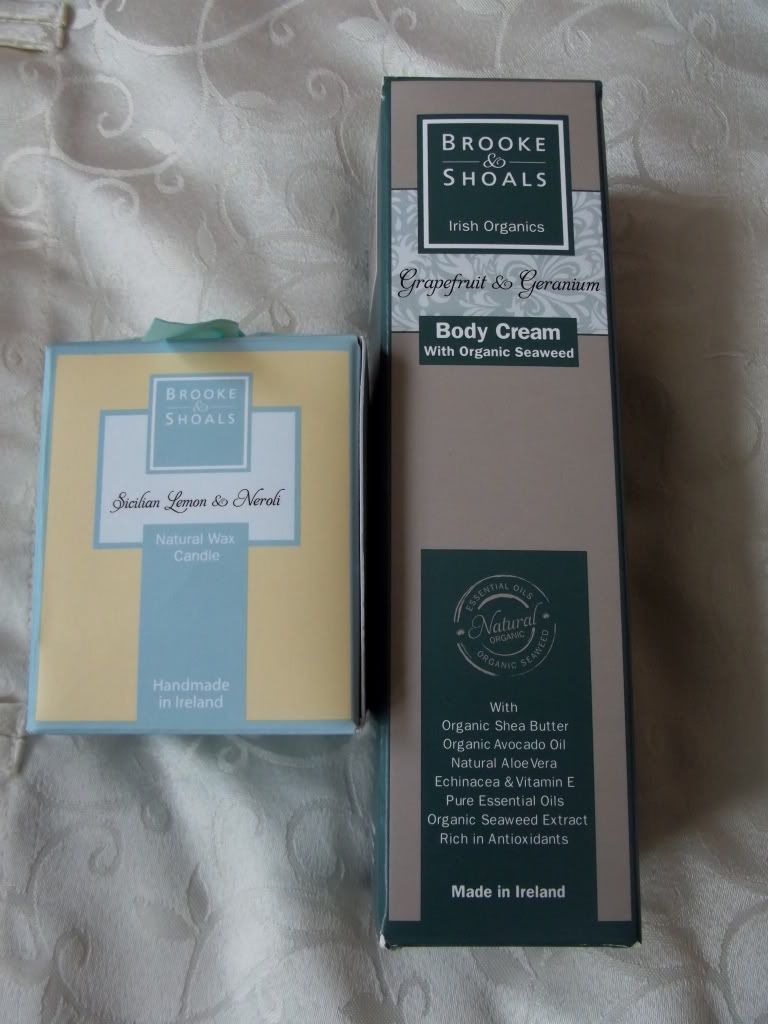 Sicilian Lemon & Neroli Candle
Grapefruit & Geranium Body Cream with Organic Seaweed
*the prices aren't on the website so I'm not sure how much these items retail for.
The candle smells so good. not an over powering lemon but its a nice zesty smell. The actual packaging of the candle is lovely. It is really matches the smell of the candle itself - if that makes sense. My Mom loves candles so I gave this to her. She hasn't lit it yet but its sitting on her dresser and every so often she goes in just to smell it, that's how good it is. Its just a very refreshing smell.
A bit of details about the candle its made with natural soy wax that is toxin-free and kind to the environment. On top of that it is handmade and made in Ireland.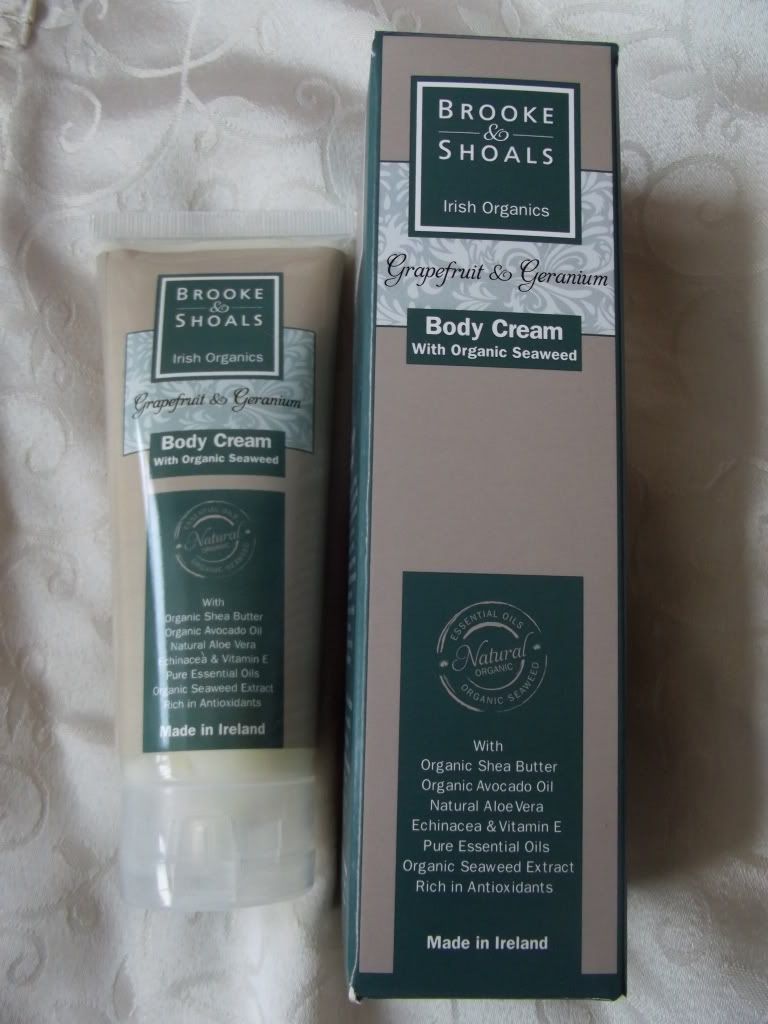 On to the second item the body cream which also smells so good. The bottle itself contains 100ml, so it is small enough to bring in your hand luggage, which is always a bonus.
As you can see on the packaging it contains all those good things that make your skin feel ever so good; shea butter and aloe vera. The picture below is what the cream actually looks like.
The cream absorbs into the skin very fast and smells divine. it leaves my skin feeling so smooth. as it is so moisturising I tend to use it on the driest parts of my skin, like my elbow and knees. I'm trying to use it sparingly so it last longer.
The Brooke & Shoal Shop is based out in Greystones but it is worth the trip. however if you not a local to the area they do stocklist across the country. It can be found on their website
here
. Let me know if you have heard of this brand before or used any of their products. I have fallen in love. A great gift idea for birthdays and the likes. Let me know in the comments below.
Talk Soon
Avril
Xx
Side Note: This is not an endorsed post. I really like the products and wanted to see if anyone else had heard of them and to tell people about them. A great gift idea for upcoming birthdays*