So this is day no. 3 of blogging for 30 days! Things are looking good for keeping this up, well we ill see how long I last. Anyway a few weeks ago I lost my favourite foundation brush; the ELF Studio Flat Top Powder Brush and needless to say I was devastated!! While talking to my friend Lisa on Twitter and talking about the brush we decided to have an ELF Night!
What is an ELF Night I hear you say? Well it was basically, Lisa came over to my house we watched a movie and she helped me bake but mostly importantly the two of us raided the EL website and got some fabulous goodies; including my lost foundation brush!! So this is the long overdue haul from our first ELF Night.
The Shimmer Pallet - €4.50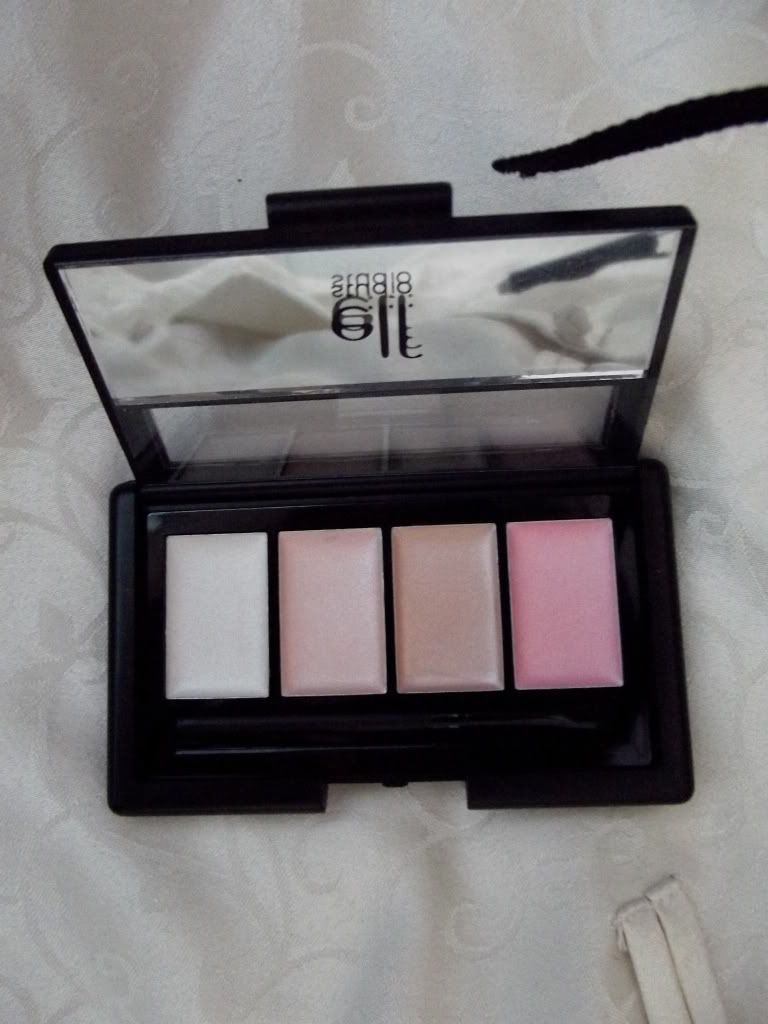 I have wanted this for sooo long but it always seemed to be sold out!
The white colour at the start is quite close to MAC Colour Creme Base in Pearl.
I use this colours as an inner eye corner colour or as a cheek colour or highlight (Multiable uses, always good).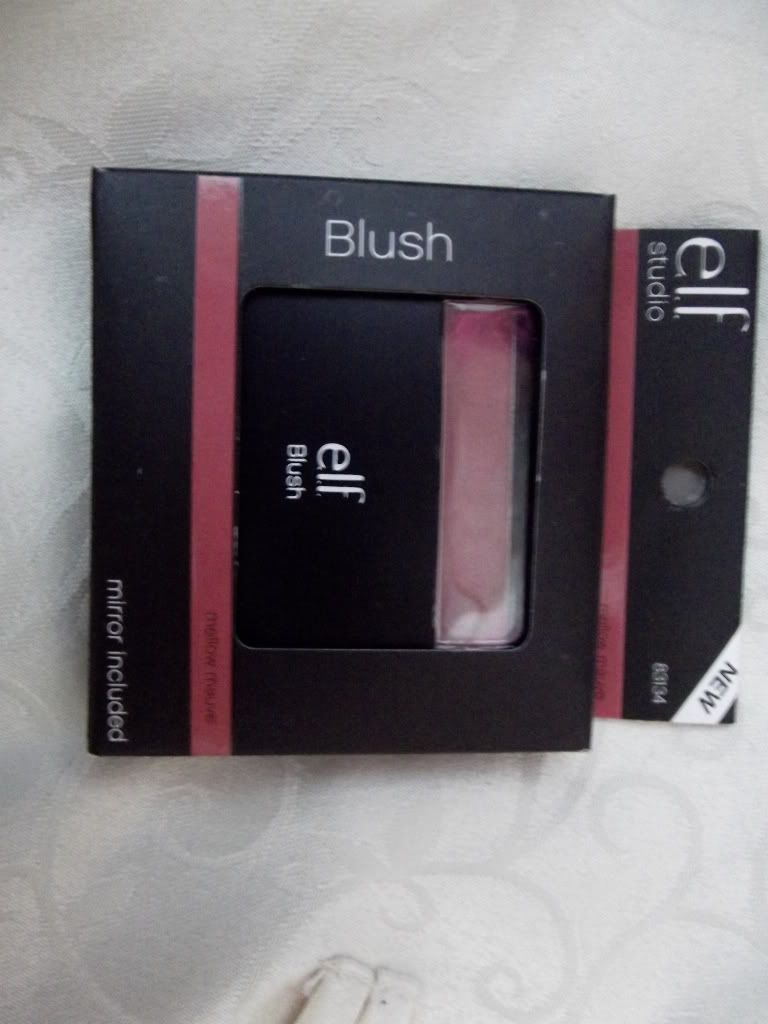 Studio Blush in Mellow Mauve €4.50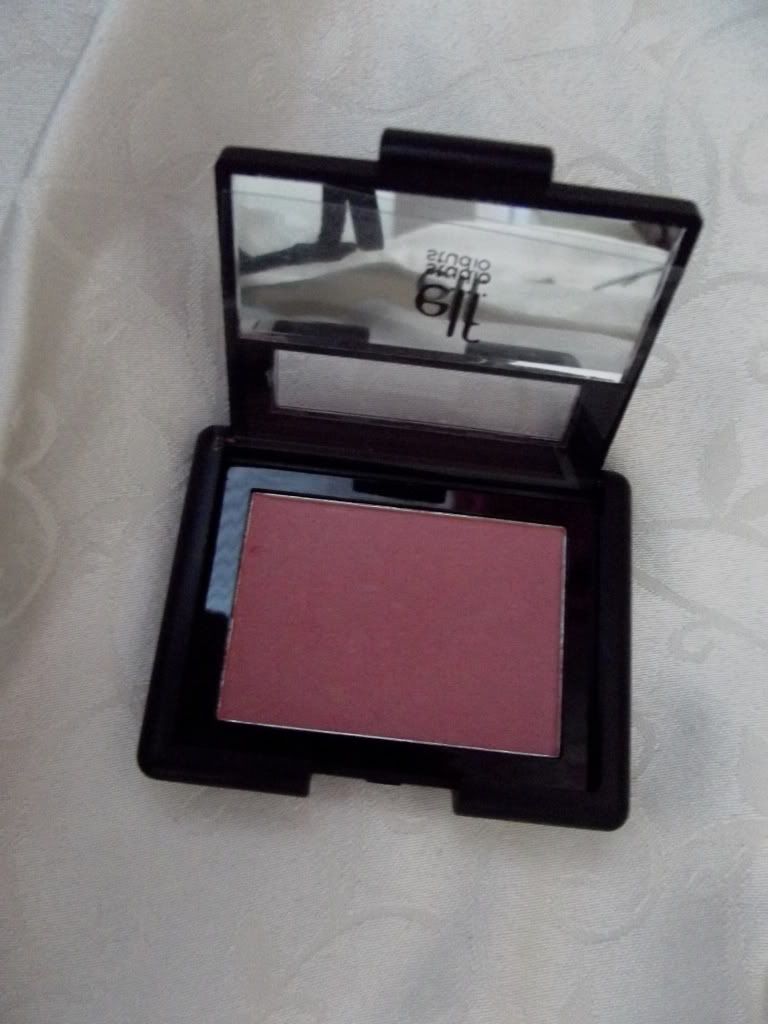 I got this as the colour reminded me of NARS Deep Throat. It is not a dupe for it but it is very close in the colour. It is a deep pinky colour and not really shimmery. Its buildable as well if you want a strong colour.
I have a few other blushes by ELF and they are AMAZING!! The colour pay-off is incredible for the price (€4) and they have a huge colour selection.
I will definitely be getting more of these blushes.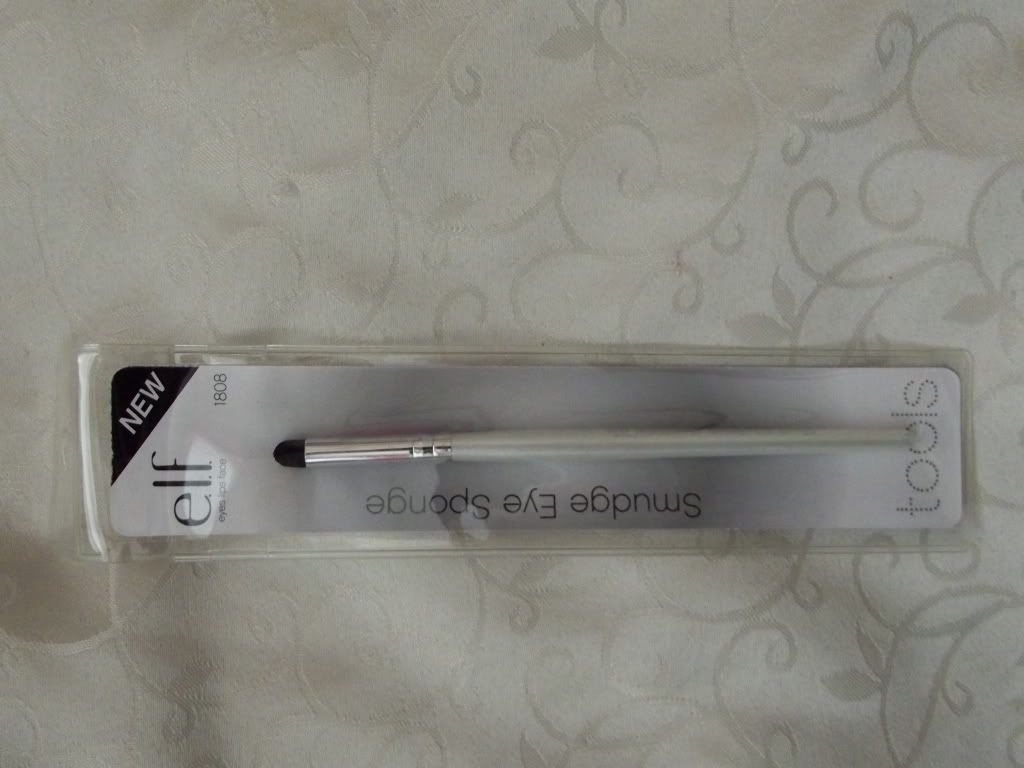 Smudge Eye Sponge €1.70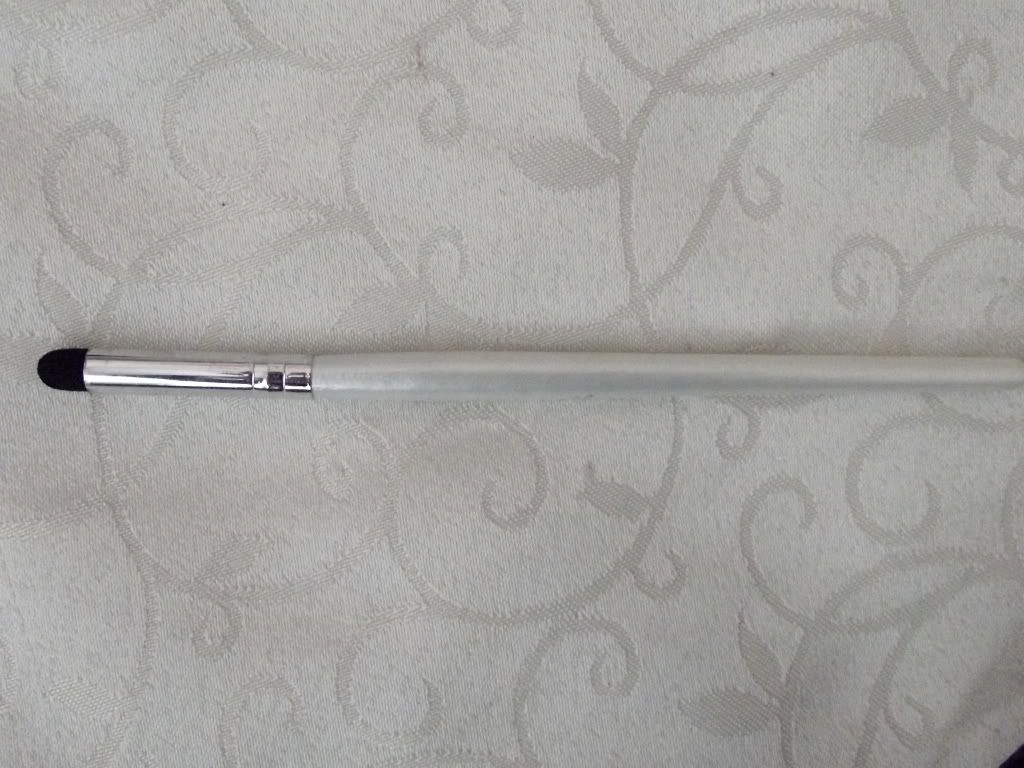 Just a handy little brush to have and such good value.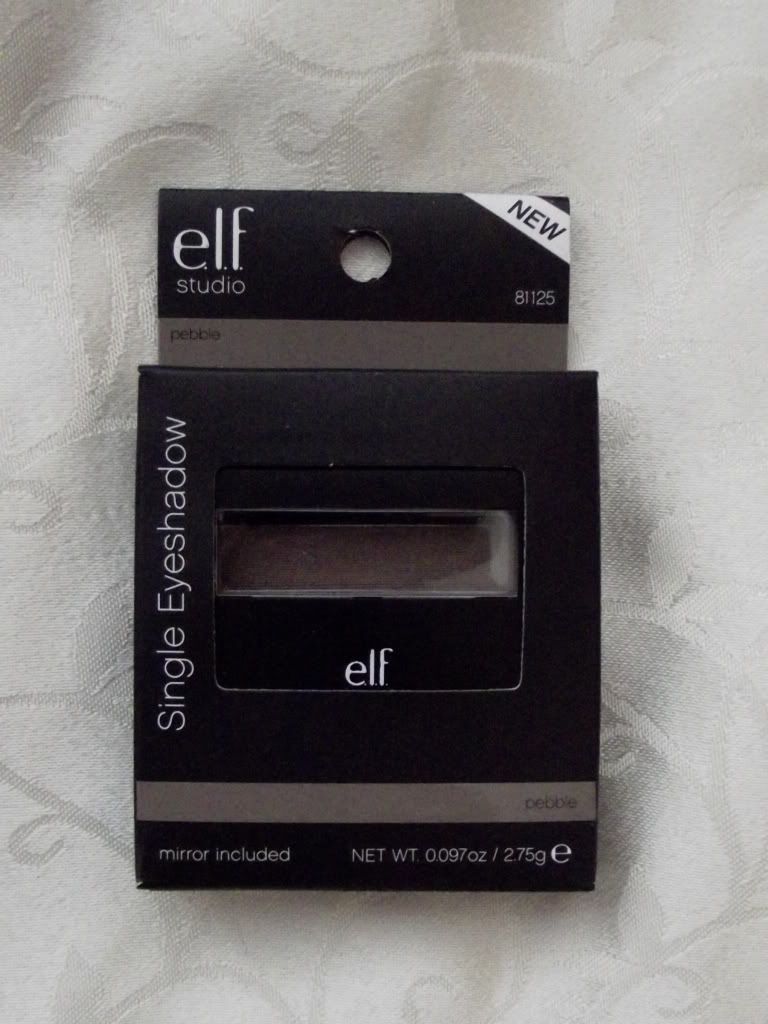 Studio Single Eye Shadow in Pebble €4.50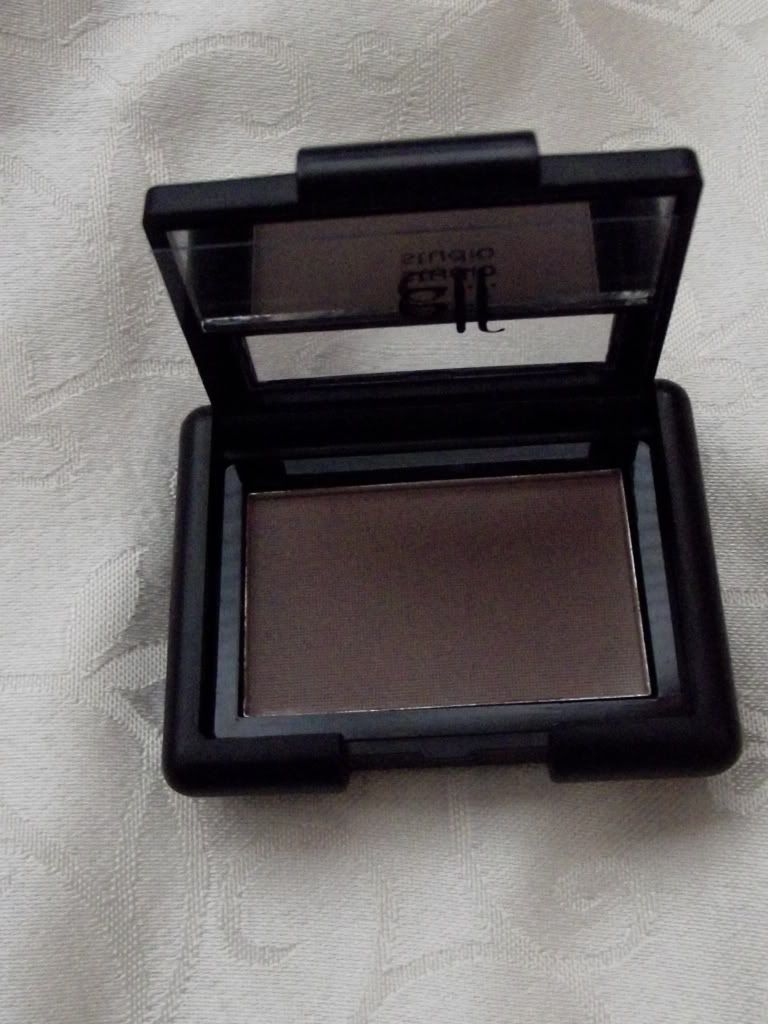 I hadn't planned on getting any of the eye shadows and I prefer to buy pallets but Lisa talked me around this colour. She has it and said it a lovely deep browny/ grey. I wasn't disappointed that I got it, as I don't have a colour like this already. And with the price, you can't go wrong!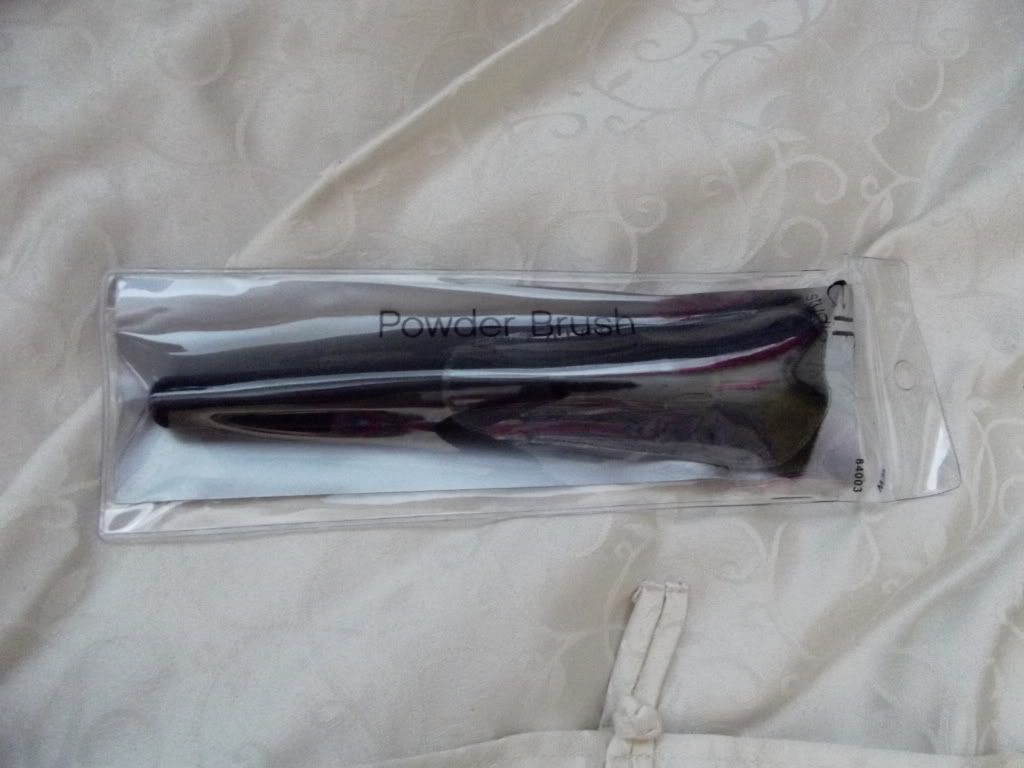 Studio Flat Top Powder Brush €4.50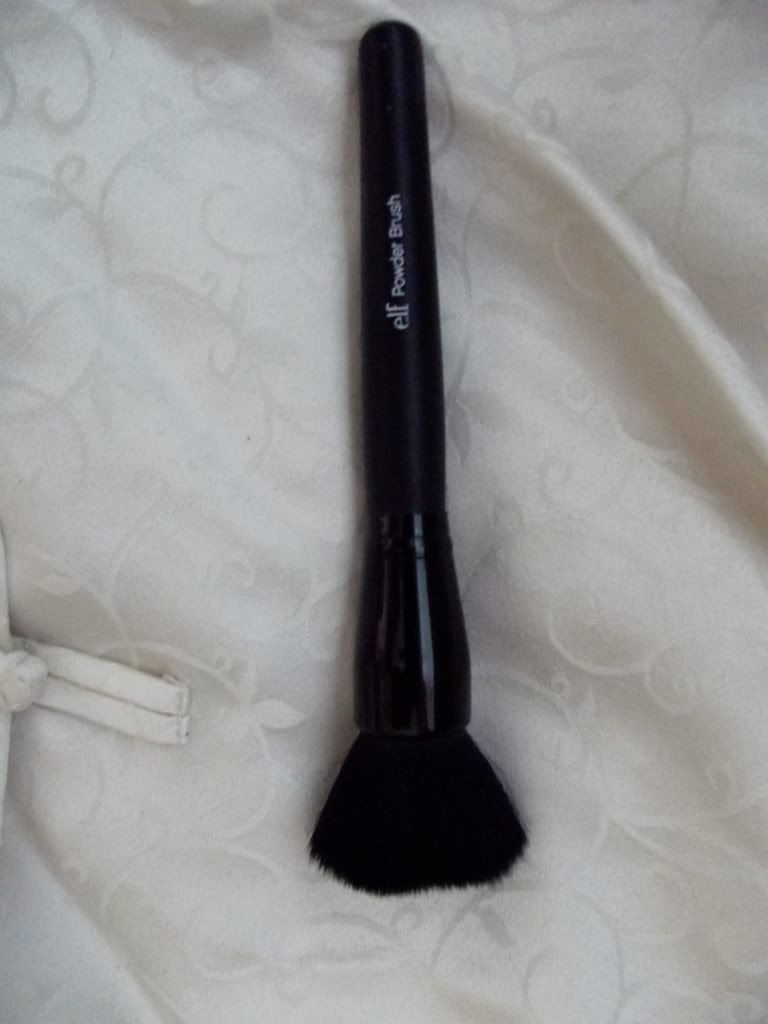 AH the Holy Grail of foundation brushes. This is amazing~! If you don't have it and are looking for a new foundation brush get this. I converted Lisa into getting one of these bad boys as well and she loves it too. It takes seconds to buff the foundation into your skin and you don't need as much product. I just can't saw enough good things about this brush.
On our next ELF Night, I'm probably going to get an other one in case I lose one again. It was horrible being without it for a few weeks. That's how good it is!
The Free Gift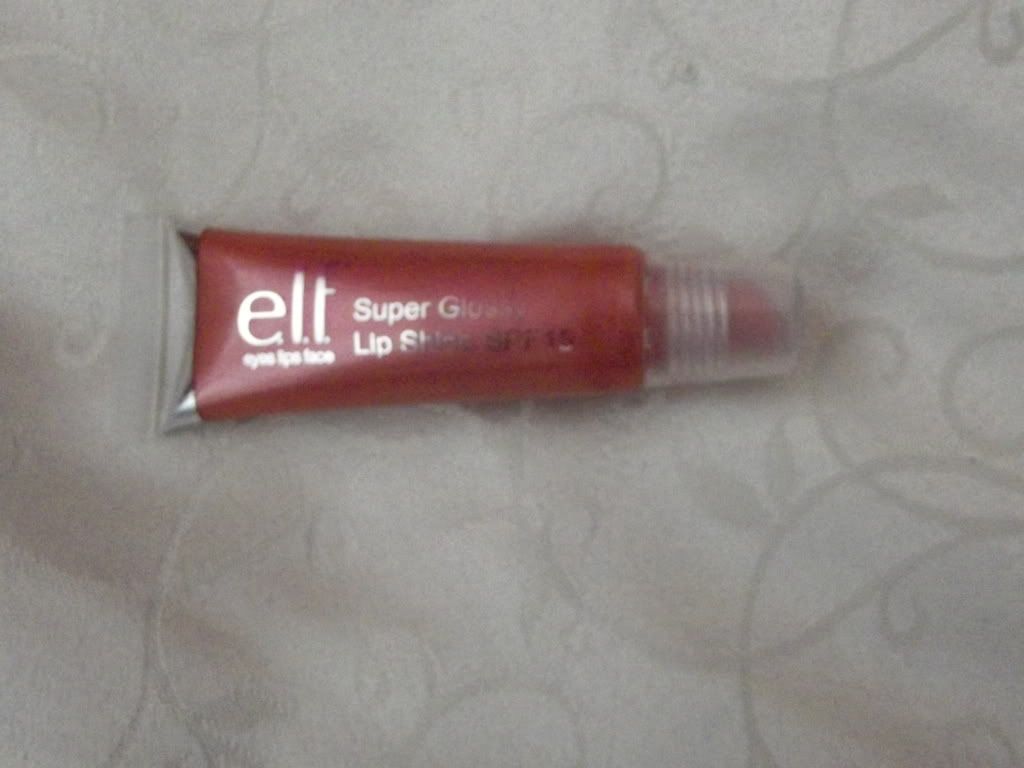 When we were placing the order there were two options; Free Delivery and a Free LipGloss or Free 6 in 1. We decided on the Free Delivery and Lip Gloss. Then Lisa gave me the gloss. Its a lovely rich peachy colour and has SPF 15. Handy to throw in the hand bag. You can never have enough Lip Gloss.
Well that's all of my ELF Night goodies and I can tell you there will be another one coming up when Lisa get's back from her holidays! Will you guys have an ELF Night of your own? Do you have any of the products I got, what do you think of them?
Leave me a comment below.
Talk soon!! Well Tomorrow
Avril
Xx