So this is Day 4! This is an overdue post of my May empties! Basically a post of all of the products I have used up over the last month. I'm doing these posts to make myself use up a lot of my half full products, so for example I can just buy the things I really like and not feel guilty when I still have a half full tub of cleanser or what ever. Since I currently don't have a job at the moment this is also very good for my bank account. The downside is using products that I stopped using for a reason. Any way on with the list of empties: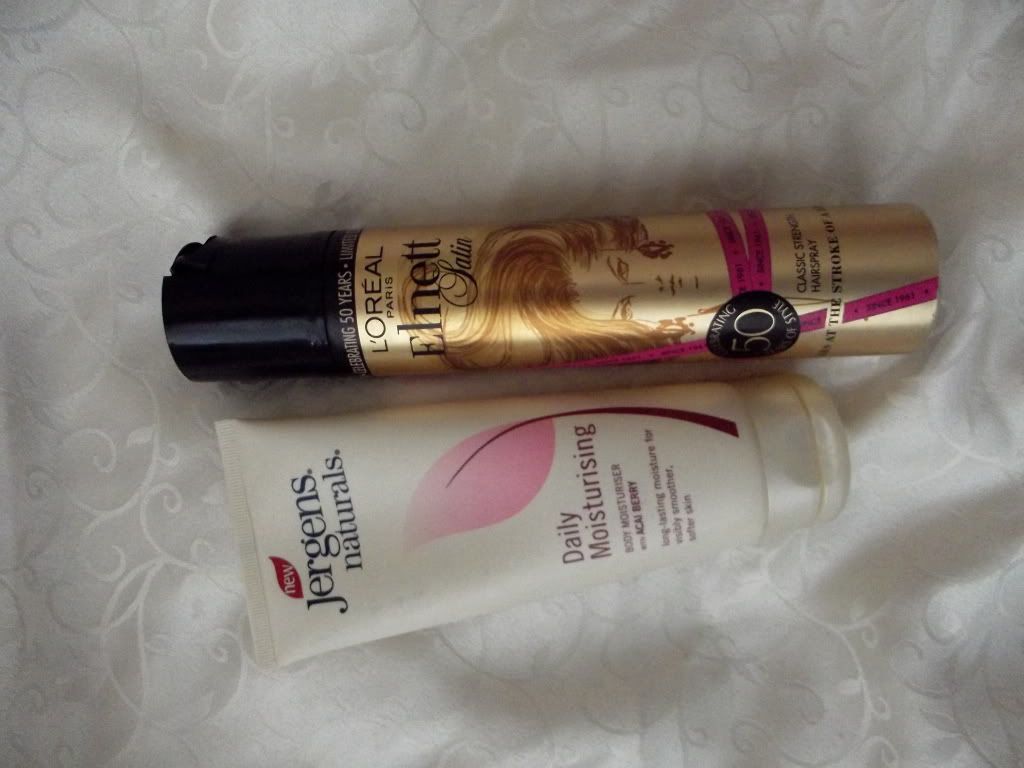 L'oreal Elnett Satin Hair Spray - Love this hair spray, it's probably my favourite one.
Jergens Natural Daily Body Moisturiser
Stila Smudge Stick in Sting Ray - So sad this is all gone. One of the best eye liners I have have ever used. Will definitely be repurchasing this!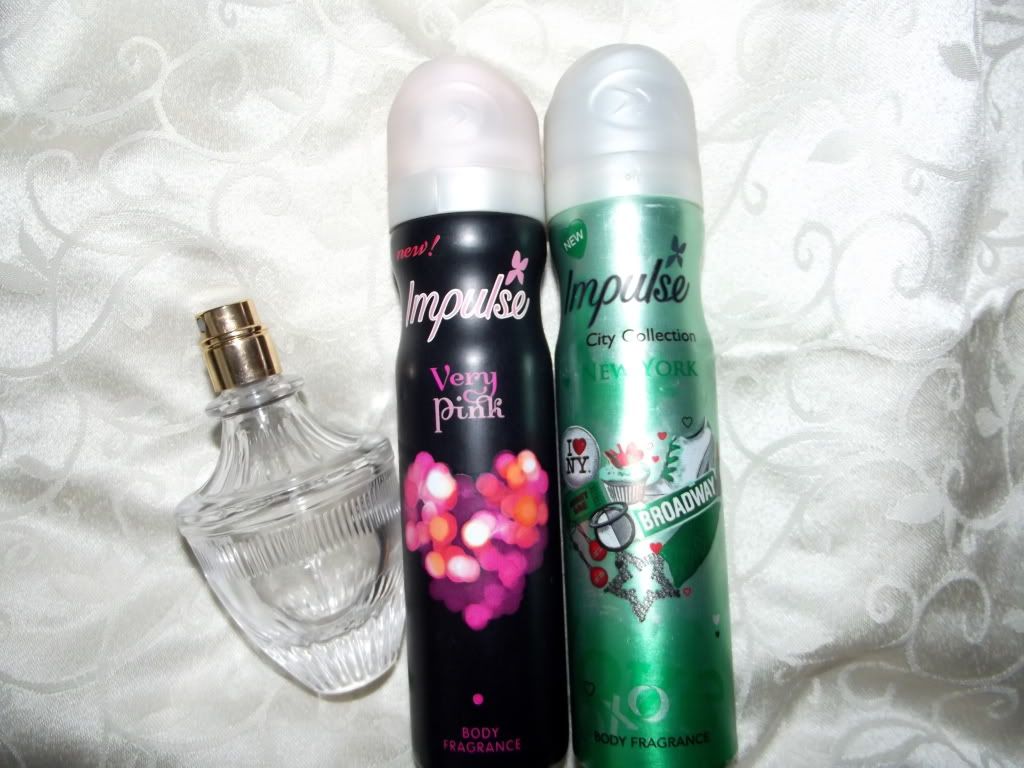 So Juicy Perfume (The cap broke a while ago)
Impulse Very Pink
Impulse New York
I do love me some smelly stuff. I have already gotten a new Impulse Very Pink, its lovely.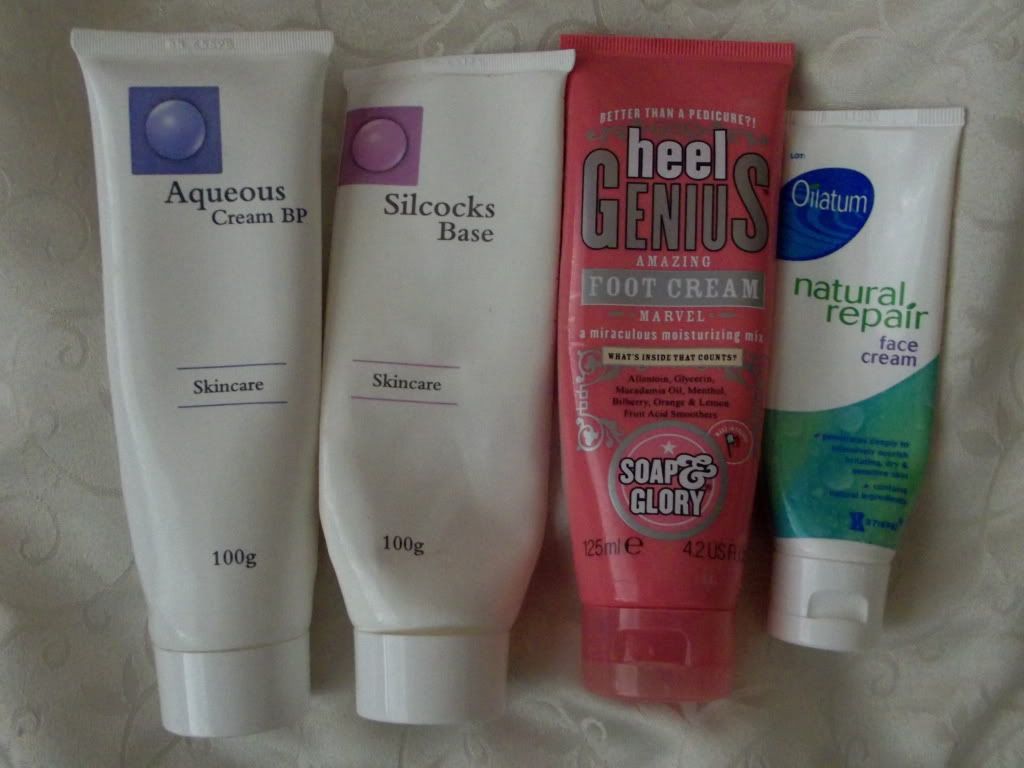 Aqueous Cream & Silcocks Base - These two are two of the best moisturisers I have ever used. They have very little ingredients in them and are very good for your skin. However they do take a while to absorb fully in, so I usually tend to use them at nights or an problem areas, like my elbows. they are all over creams. Handy to have in your collection of creams.
Soap & Glory Heel Genius - smells like peppermint (nom nom)
Oilatum Natural Repair Face Cream - I had heard a lot about this cream over the last few weeks and couldn't wait to pick one up, but I have to say I was a bit disappointed. I didn't expect it to be as oily as it was. It is a realyl good moisturiser but I can only use it at night as it doesn't create a good base for my foundation. Maybe I am using too much of it? I did like it overall and will probably get it again.
Girlz Only Dry Shampoo - did the job
Schwarzkopt Got2b Guardian Angel Heat Protections Spray
All in all I used up a lot this month, very proud.
Thanks for stopping by!!
Talk Soon
Avril
Xx