So after my blog post yesterday I came down with a fever and had to spend the rest of the day in bed. A fever just knocks it out of you! So this meant that my hopes of doing a spectacular post today took a bit of a back seat but I am doing one! And because I wasn't feeling well I did what every girl does to make herself feel better, I tried to pamper myself. I got about as far as painting my nails and was exhausted. Anyway here is the final product:
Barry M - Dusky Mauve
OPI - Lincoln Park After Dark
I always tend to paint the nails on my ring finger a different colour to the rest of my nails. Don't ask, it's just something I've been doing for the last year or so :)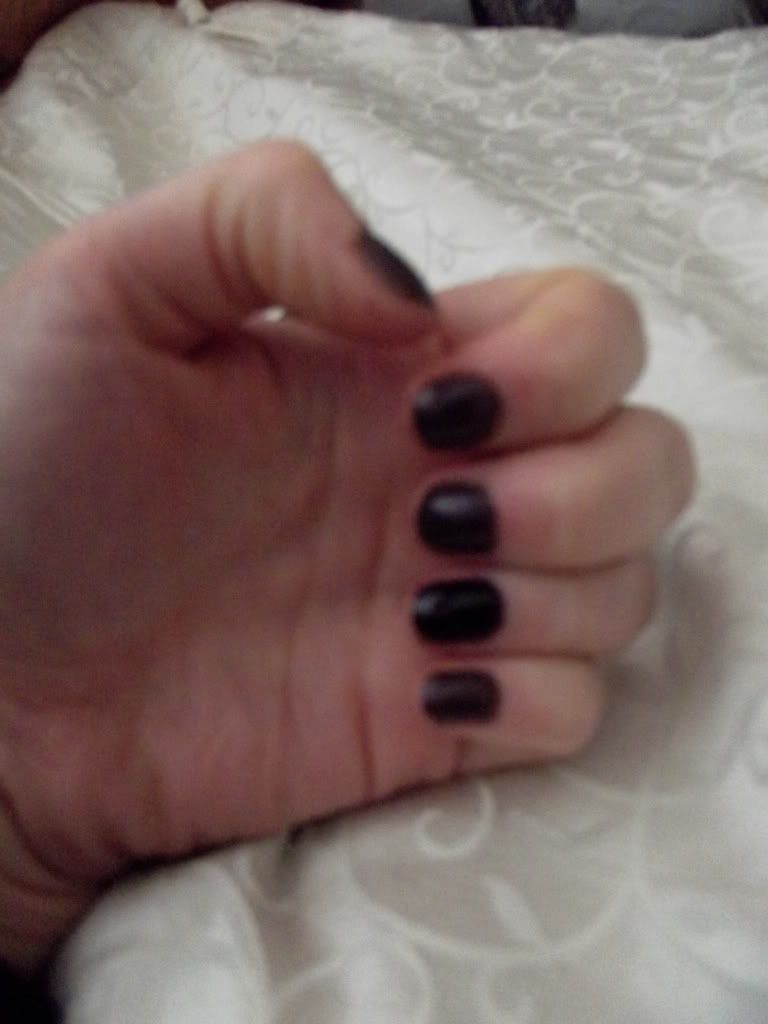 Oh I did not realise the bluriness of the photo until I uploaded it here (Sorry Guys)
I love this varnishes, especially as I am loving dark nails at the moment and these colours let me do a dark nail without doing black. Black tends to stain my nails!
What are your favourite colours at the moment?
Let me know
Talk soon
Avril
Xx