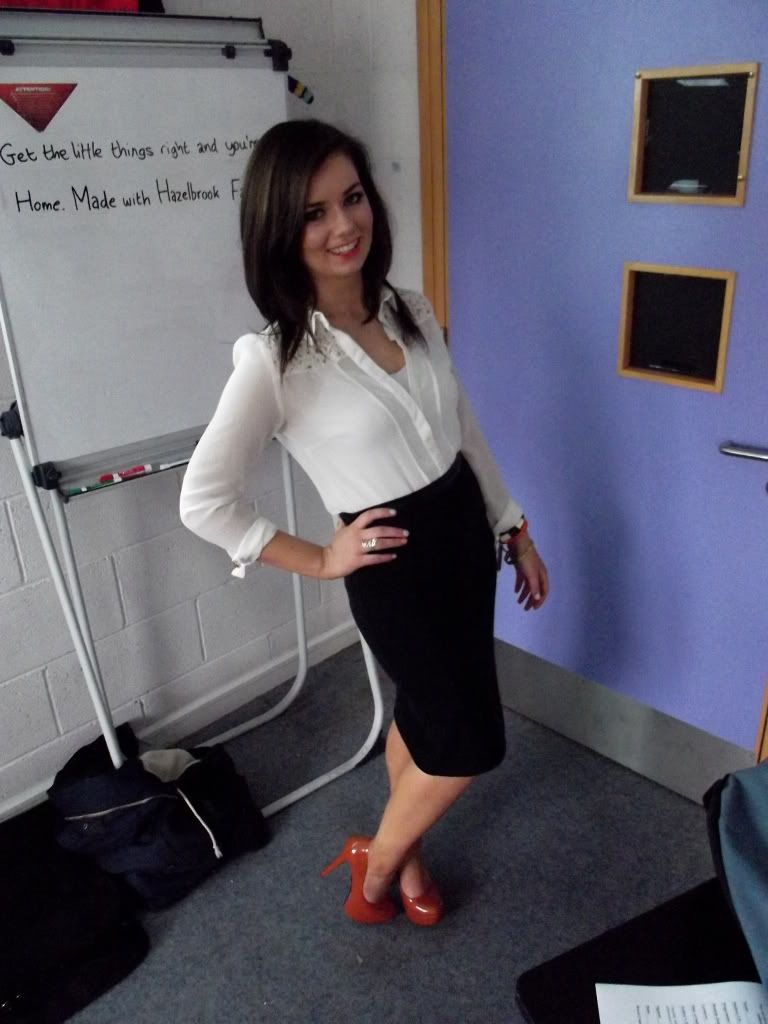 So I'm back, I had to take an unexpected break from blogging for a while as college just got a bit crazy! As I have said before I am currently completing the MSc in Advertising in DIT, we had a huge project last Thursday so in the weeks buliding up to it I had a very little free time and therefore blogging took a back seat! With that said i am back and have a list of blog posts to do, with some suggestions from a few readers including my essential jewellery pieces and a selection of my favourite blushers.
My friend
Lisa
is helping my with a project I tried to start last month. So I am going to try and write a post a day for the next 30 days! With that said I'm going to on to a really quick post on my outfit of the day from our big presentation!
Shirt - Pennys
Pencil Skirt - TopShop
Heels - New Look
So apologies for the short blog but I am getting ready for the month of blogging ahead! Thanks for sticking with me and I promise to blog more!!
Talk soon
Avril
Xx