Hello All,
Hope you are keeping well! I'm enjoying a dissertation free evening; I've painted my nails (Bahama Mama by Essie), finally cleaned all of my make up brushes, trying to catch up on Gossip Girl and now going to blog.
I don't know about about you but each fall season I am usually on the hunt for my autumn must have. Last year it was a faux fur scarf. I ended up getting one for Christmas, thank god. This year I have been on the hunt for the perfect leather mini skirt!
Now I know some people are hit and miss with leather but for about two years it has been a stable in my wardrobe thansk to my collection of leather jackets. And this season leather is huge. You can get leather trousers, shorts, tops and jackets and a lot of items even have leather detailing. So my search for my perfect leather skitrt began about a month or so ago.
A lot of leather pieces on the high street do seem to embellished with studs, another of this season trends. However I was looking for a simple style leather skirt. Preferable a skater style, as I'm so short this type of skirt works really well for my body shape. I had seen the perfect skirt on the Topshop website a month ago; I put it in my basket to order when I got home from work and by the time it was sold out. I had all but given up hope when I wandered in to H&M today on my lunch break and I found. The skirt I had been searching for!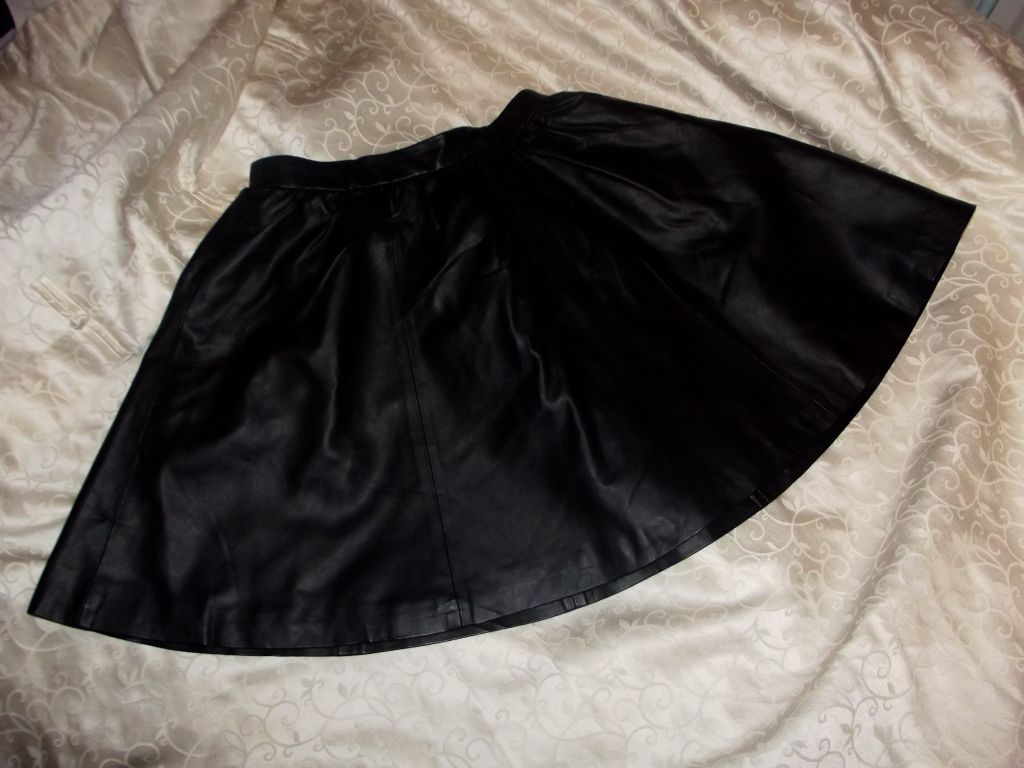 It worked out at €24.95 which is very good value in my opinion, I shall be wearing this later in the week so expect pictures on how I styled it!!
What's your Must-Have piece this Autumn??
Talk soon
Avril
Xx