When coming into the colder months my skin needs a lot of TLC so I'm usually looking for something to give it a boost. These are two skin care items I picked up a few weeks back that my skin has been loving.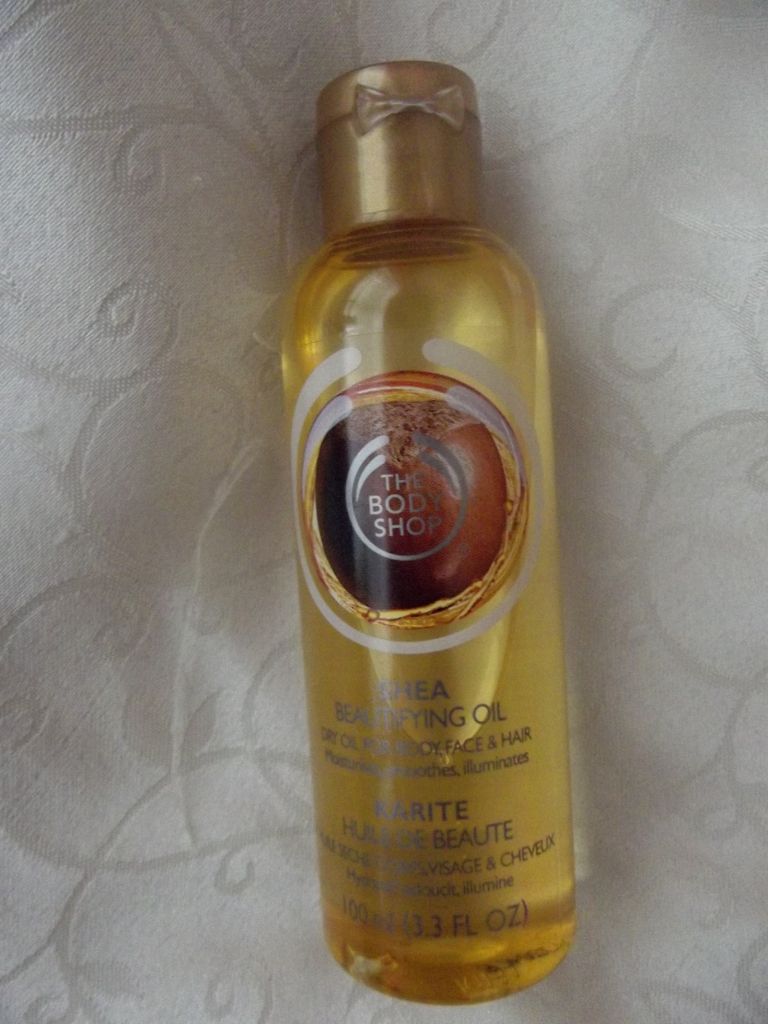 The Body Shop Shea Beautifying Oil
I'd heard abut this original from Leanne Woodfull and then my friend Lisa was raving about it. On a lunchtime wander in town I found myself in The Body Shop and this was one of the goodies I picked up. It says that this Beautifying Oil can be used on your face, body and hair. I'm still a bit dubious about putting it in my hair (I'll stick to my Maroccan Oil) but I do use this most nights.
After cleansing and toning I put about 3 drops all over my face and wait for it to seep in before putting my nightly moisturizer on. I also use it on problem areas such as my elbows and knees. Its also great to use after a shower and leaves you skin feeling velvety smooth.
At €15 I though it was a bit much a little really does go a long way. I've been using this almost every night on a number of areas and it looks pretty full. I would recommend this as it can be used for so many different things and I'm just a sucker for multi-sue products. I got the Shea but there are many different scents including Strawberry which is another favorite of mine.
Have you tried this? Let me know what you thought of it in the comments.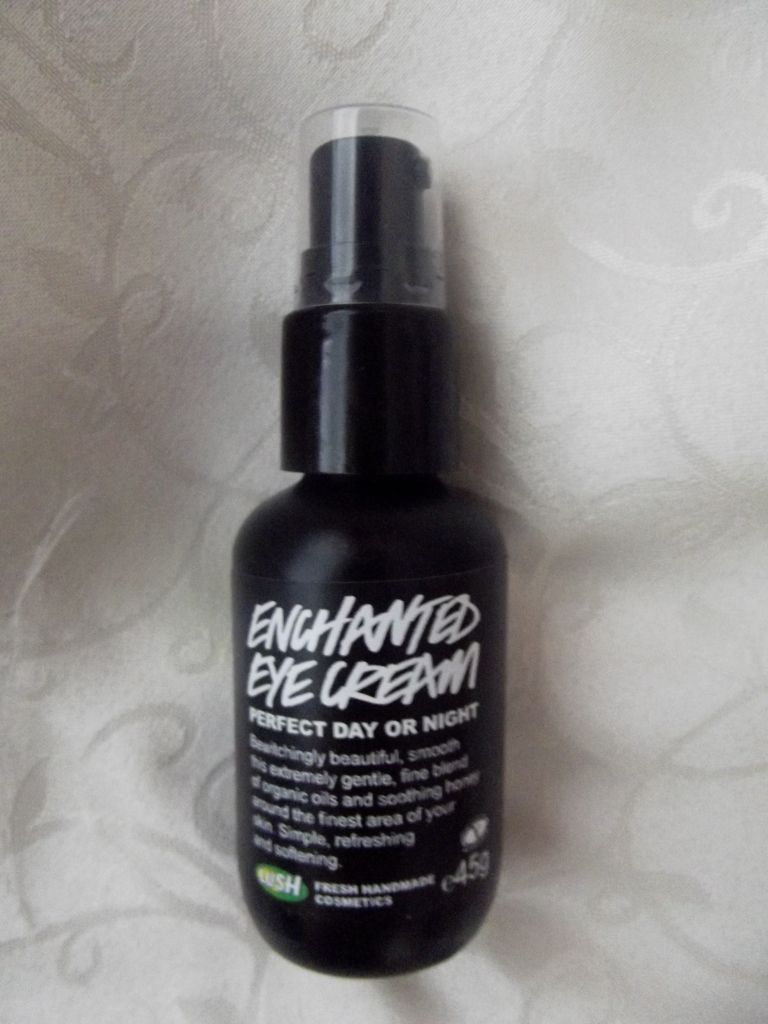 Lush Enchanted Eye Cream
I had no prior knowledge about this product before I picked it up. I was waiting for my bus one day; wandered into Lush remembered I needed a new eye cream and got theirs. They only have one type of eye cream so I thought I would go for it.
When I first tried it, I was very unsure. The bottle says its suitable for use as both a day eye cream and for night, To me the consistency was very thin to be a night eye cream. However after a few days of using it I was pleasantly surprised. I have very sensitive skin so I am always cautious when trying new items but had no problems with this one. It worked wonders for me. I saw a big improvement around my eyes as the skins was hydrated.
The price is approx. €14 ( I can't remember exactly what I paid for it) but you get 45g of product. I've been using this at least twice a day and I've still got loads left so a bargain in my opinion.
Have you tried Lush Eye Cream? What did you think of it?
What are your Autumn Skin Essentials?
Let me know below.
Talk soon
Avril
Xx