One of my most recent gold purchases in a L'oreal Colour Infallible Eye Shadow in Sahara Treasure.
I love these eye shadows as they are almost like a pressed pigment. One first blog posts featured some of the L'oreal Colour Infallible Eye Shadow; I'll link that
here
if anyone what's to read it. They have been compared to Armani 'Eyes to Kill Intense' Eye shadow. I haven't tried Armani's shadow so I can't compare.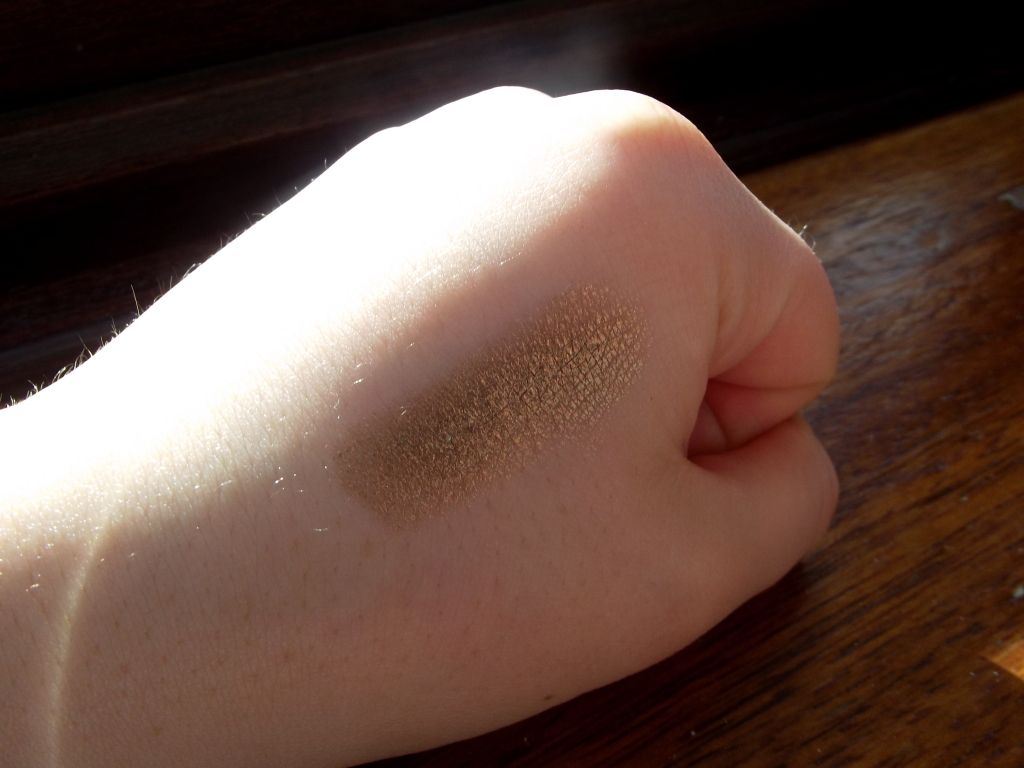 You can see from the swatch above that the colour is not a very bright gold; its almost a dirty gold. The same shade as Fool's Gold if anyone remembers that.
The way I mostly use this colour is I do a muted Matt smokey eye with a line of black gel eyeliner and pat some of the shadow in the centre of my lid to brighten the look up. (I will do a tutorial on this is a later post). Its a really fun and easy look. They are really long wearing and so soft to apply.
However the colour is very versatile and can be used as an inner corner highlight ( I have slight obsession with highlighters), an all over lid colour or even its so pigmented its build-able to use as a crease colour. So its actually an investment for many different occasions and at under €10 a bargain. Sorry guys I can't remember the exact price.
Have you tried any of the L'oreal Colour Infallibles? Are you a fan of gold for this season?
Talk Soon
Avril
Xx