I have two loves at the moment blush and lipstick. I can't seem to stop myself from picking up either. Below is a recent addition to my blush collection. I never really hear a lot about
Bobbi Brown
in the blogging community. Yes the
Colour Corrector
has a cult following and I have actually tried this product and loved it but I don't really know too much about their other product offerings.
So there I was, on my lunch break and I found myself wandering through the beauty department in Arnotts. I strolled over to the Bobbi Brown counter and was admiring their blushes. There were some lovely colours and a shade to suit everyone. One of the girls working on the counter saw me looking and came over offering to help. She picked the colour she thought would most suit my complexion and tried it on me. I wasn't convinced on the colour and said I would think about it. Later that evening. after going out from work, I recieved lots of compliments on the blush I was wearing. Needless to say the next day I rushed back the next day to pick it up.
Bobbi Brown Pale Pink
Don't be frightened of the colour - yes it is bright but it is really easy to blend.
The trick with Bobbi Brown Blushes is that you only need the smallest amount and you put it on the apples of your cheeks. The make up artist is Bobbi Brown gave me a tip which I will pass on to you. Instead of creating a contour with a bronzer or dark blush - create a natural lift with a bright blush. When you put a bright blush like this one on the apples of your cheeks it, it creates a natural lift and therefore creates a natural contour. No more harsh lines and it completely opens up your face.
The product is also very long lasting. I put some blush on in the morning before 8am and when I get home after 6pm I still have it on. This is partly due to my new setting spray
Urban Decay All Nighter
and partly because of how pigmented and lovely this blush is.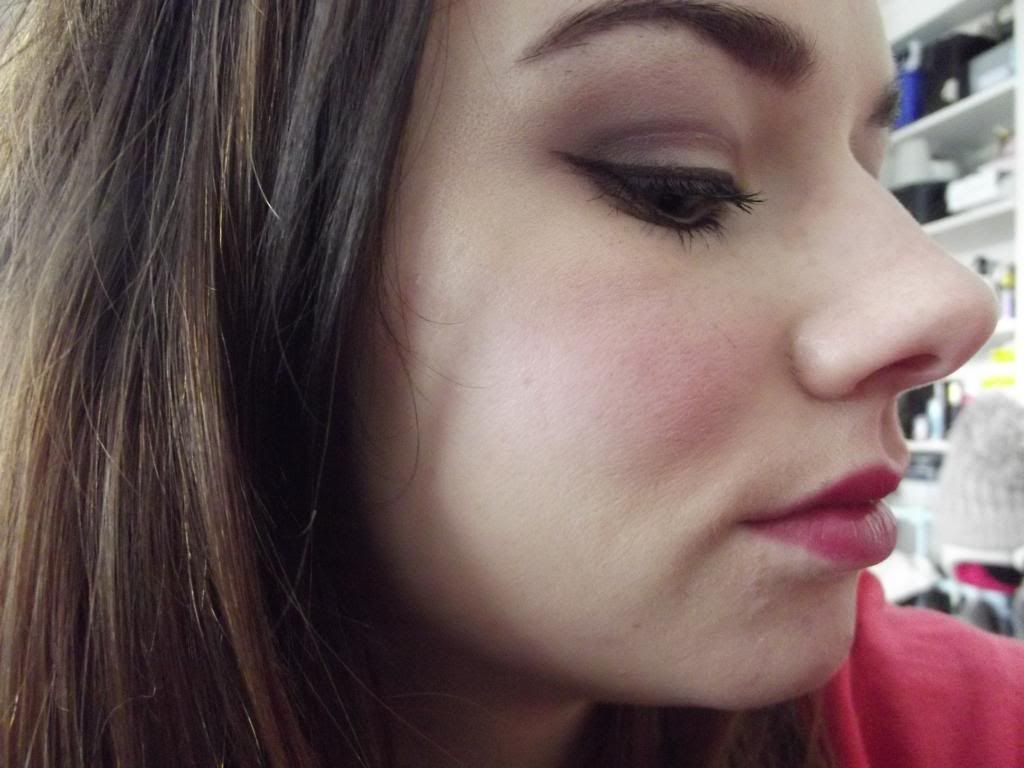 How it looks on the skin - not scary at all!!
The price is about €26 for the blush and don't be put off by the packaging as you only need the tiniest bit. I am loving this colour and it will be great in the upcoming summer months. I use it most on those lazy make up days - foundation, mascara, blush and some lip balm and I'm good to go.
Have you tried any other Bobbi Brown products? What do you recommend I try next?
Avril
Xx