I've always been drawn to more full coverage foundations. This is probably due to my years of bad skin. Recently as my skin is improving due to Vichy's Normablend Hyaluspot and La Roche-Posay Effaclar Duo and
I've been more open to a lighter coverage. One foundation that I have been reaching for in particular in Revlon's Nearly Naked.
I had heard abit about this before its launch in Ireland a few weeks ago. From my own research, it was being compared to Urban Decay's Naked BB cream and the YSL Le Teint Touche Éclat foundation. I have never tried either of these foundations so unfortunately I can't compare them. I can however let you know how got on but I can give you my thoughts on how I got on with it.
The powder is lovely, its very fine and blends seamlessly into the skin. It sets my foundation without making your skin feel cakey. The only downfall about the powder is that it only comes in 5 shades and the lightest is more of a yellow tone. However it does remind me of the MAC Mineralized Skin Finish in texture and finish. The price is great as well as it less than half price compared to the MAC powders.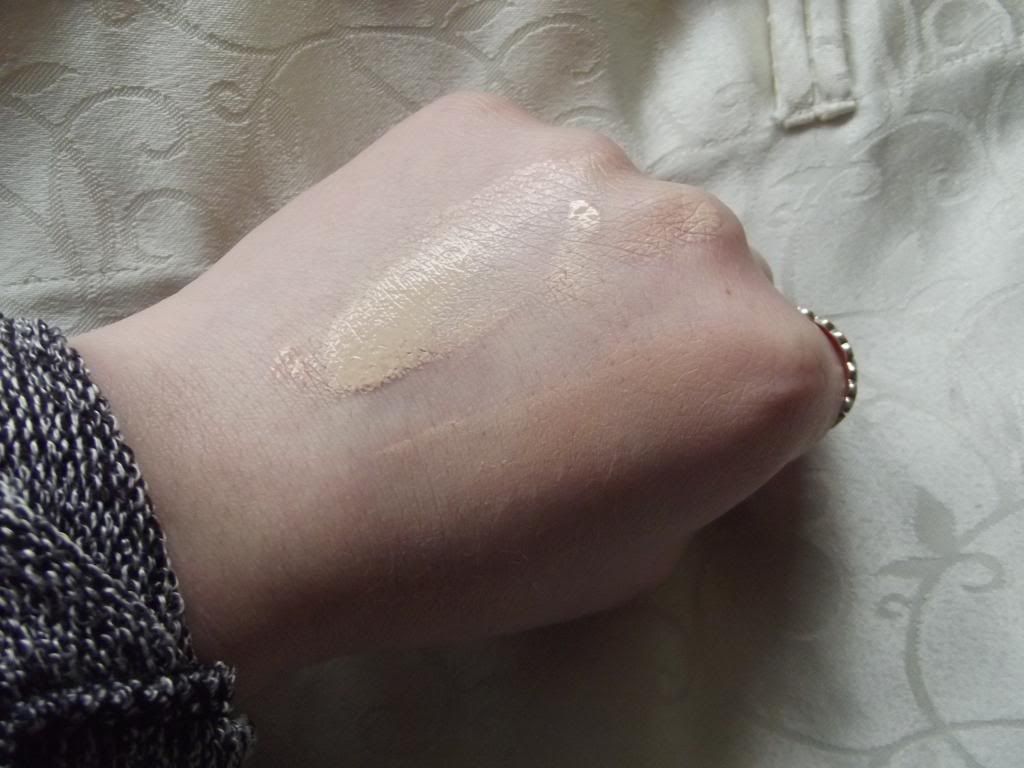 Top swatch of Foundation - 110 Ivory
Bottom swatch of Powder - 010 Fair
I really like the foundation as it
doesn't
feel heavy on the skin. It gives me enough coverage that I only need a small bit of concealer under my eyes and on more noticeable blemishes. It will be perfect for warmer months as your pores don't feel clogged with product. I can't really describe the finish of the foundation but its not dewy and its not matt. It's a bit
in-between
the two, giving your skin a nice glow without looking oily.
The foundation comes in more shades than the powder so there is a lot more choice.There are shades to suit both warm and cool tones in a range of shades. The best part is that you can take a colour match test on the Revlon
website
. I found this really helpful matching myself to a shade as I can really struggle in the stores. The lights can be so bright that you can't really see how a shade looks on your skin.
Foundation and powder
The only down fall is that there is no pump on the bottle. This can be problematic from pouring too much on the back of your hand to getting excess foundation EVERYWHERE. My top tip for applying the foundation this is to get a cotton bud and stick it in to the foundation. Then dot the cotton bud on a few places on your face - chin, forehead, nose, etc. Then use your foundation to blend out. This way you can get enough foundation to apply to your without all the excess that can be on back of you hand.
Have you tried the Revlon Nearly Naked Foundation? How did you get on?